A massive wine and fizz festival is coming to Manchester
News
Three hours to sample as much wine as you like, for just GBP15 a ticket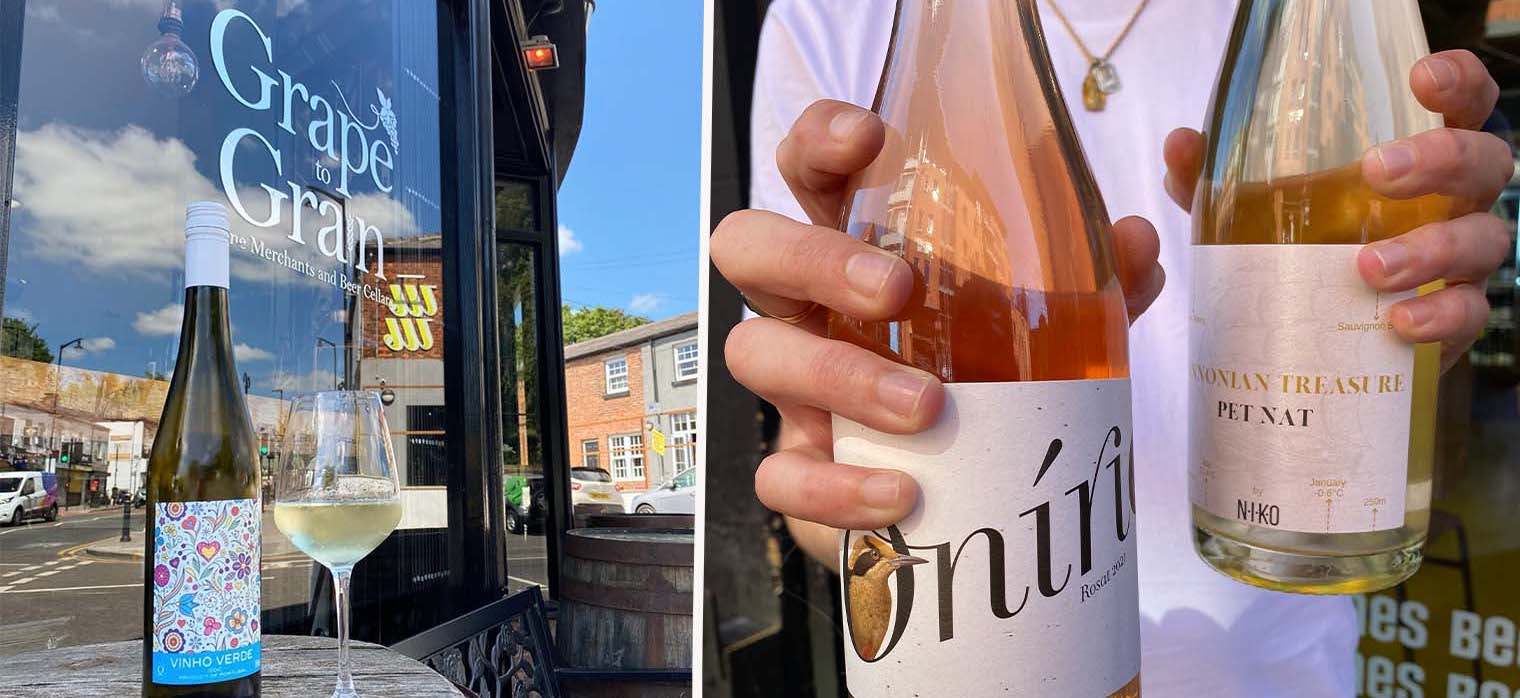 A huge wine and fizz festival will land in Manchester this weekend, bringing over 100 different styles of vino to one of the city's most iconic venues. Taking over the newly-reopened New Century concert hall at NOMA, for just GBP15 a ticket wine lovers can spend three hours sampling as much (or as little) wine and fizz as they like. With a fine selection of new and old world wines, natural and biodynamic varieties, and some of the city's best and brightest wine experts on hand to tell you more (if you so wish), it sounds like a veritable wine lover's paradise.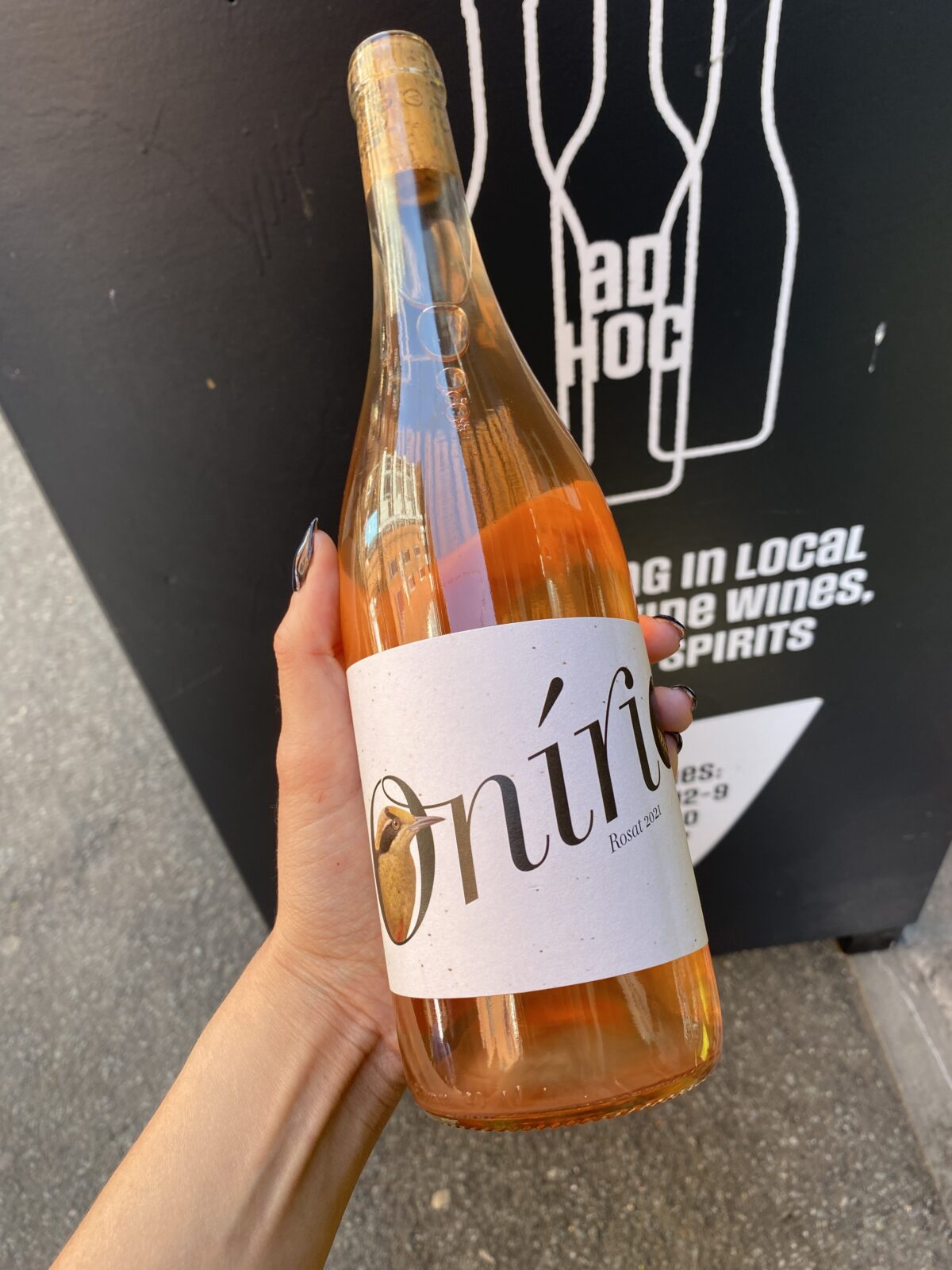 Image: The Manc Eats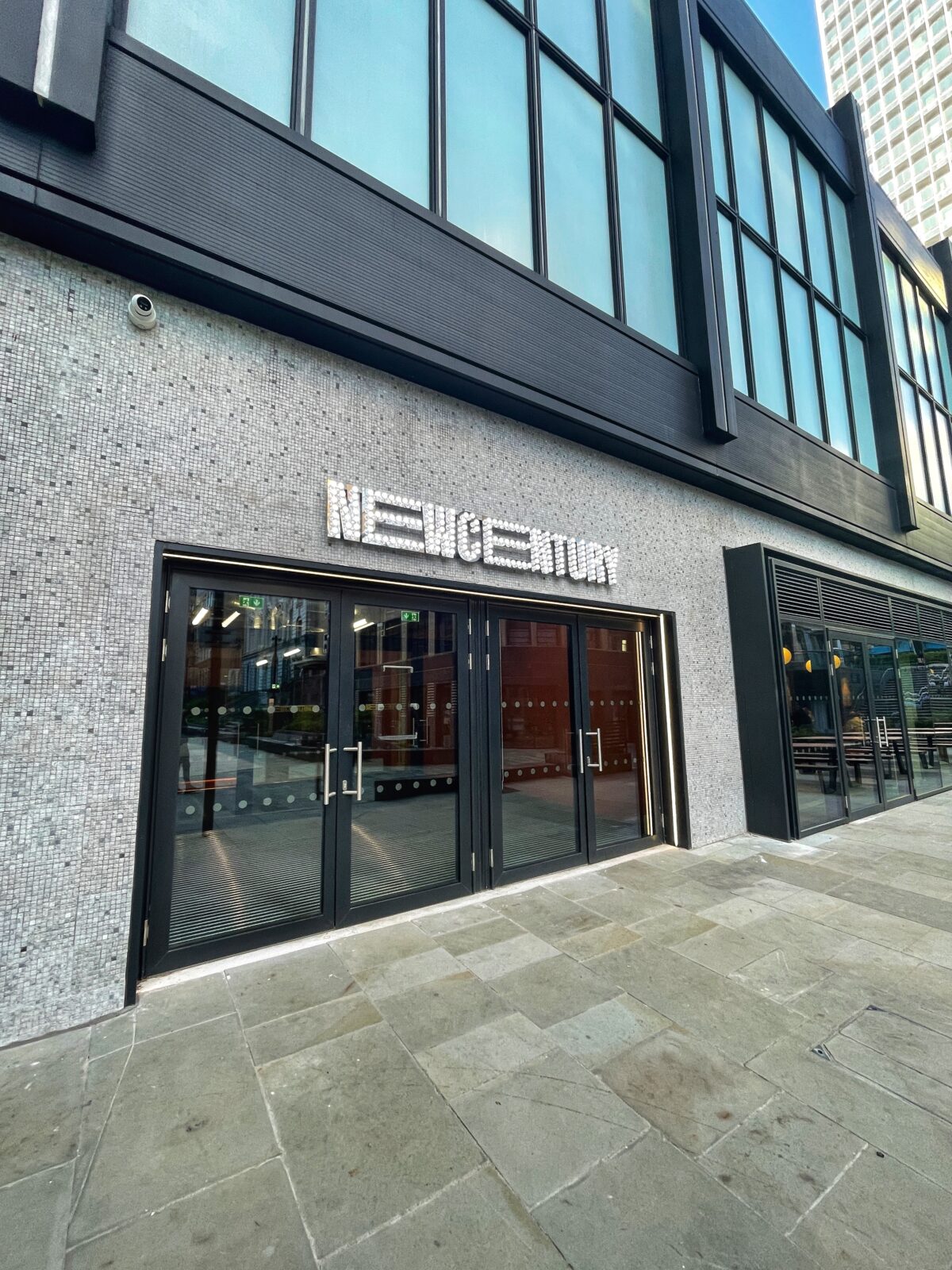 Image: The Manc Eats
Celebrating local independent retailers from the north west, the ticket doesn't just cover unlimited wine sampling opportunities either.
ADVERTISEMENT
As part of the GBP15 ticket price, some wine retailers will be serving up specially matched grazing food.
You'll also be able to take part in tutored tastings, flower arranging and painting sessions, peruse market stalls, grab a glass at the wine bar and enjoy live music throughout. Wine retailers confirmed as taking part include Cork of the North, Pretwich favourite Grape to Grain, Italy Abroad, That Wine Cellar, Sip Wine Bar, Northern Quarter newcomer Ad-Hoc, Central Wines, Ancoats lockdown favourite Le-Social, MFDF award nominee Suppher and UkiYo Republic. There'll also be market stalls from some of the most exciting independent foodie favourites around including Ancoats Coffee, Mello.Haus, Trafford Horticulture, MFDF Award-winner Dormouse Chocolates and celebrated local artist Caroline Dowsett.
ADVERTISEMENT
Read more: A natural wine truck has parked up in Manchester city centre
Taking place across Friday 7 (6-9pm) and Saturday 8 October (2-5pm and 6-9pm), there are three different three-hour sessions available to book. Tickets are available to buy in advance here and will also be available on the door on the day.
ADVERTISEMENT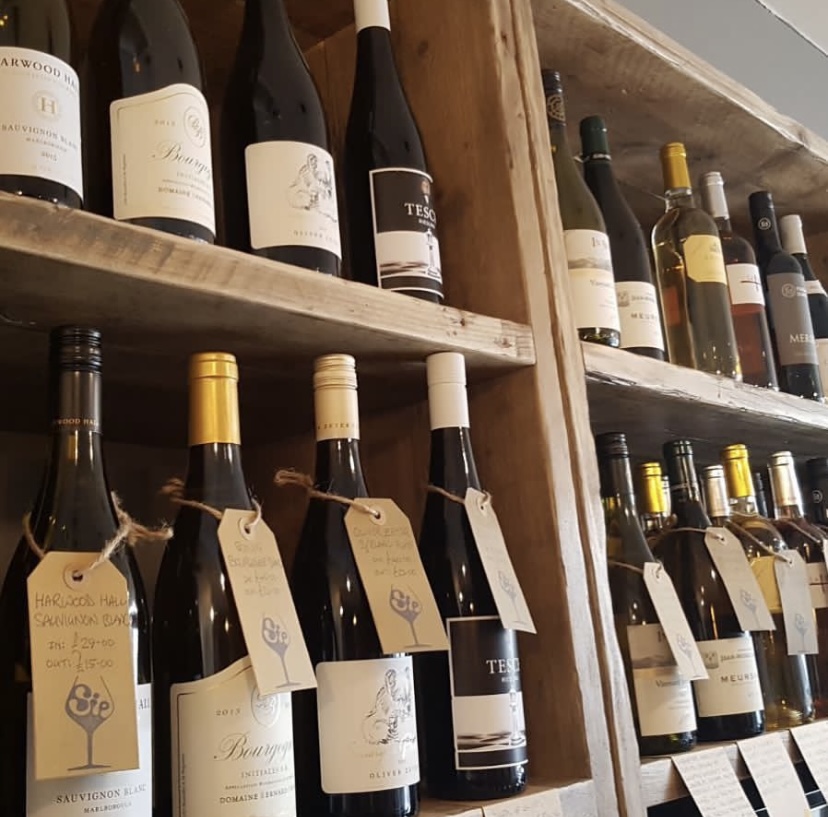 Image: Supplied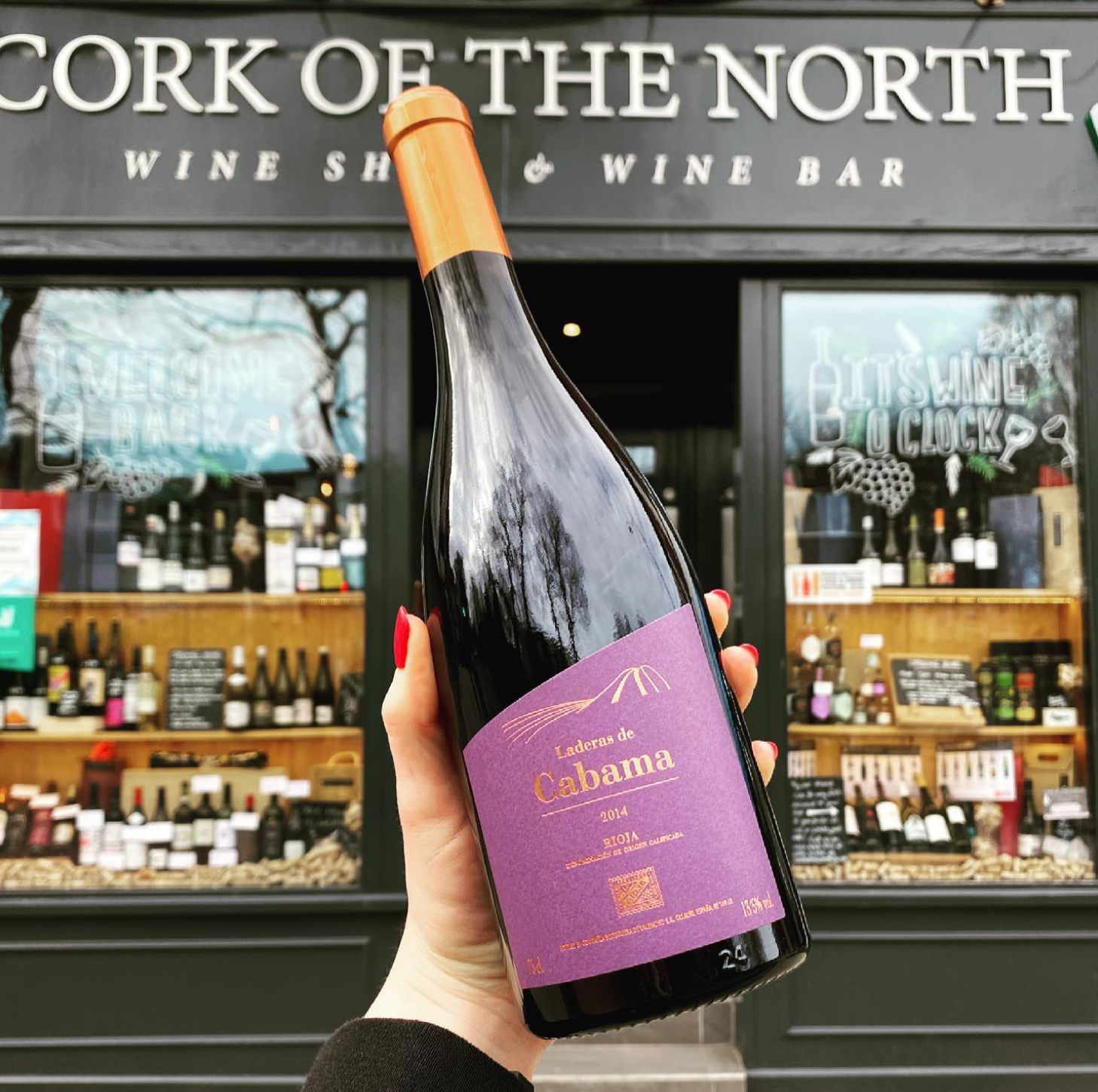 Image: Supplied
You can find the full free wine masterclass schedule below: Friday 7 October
6pm-9pm Bah Florals - Flower Arranging Workshop
Join local florist Bah Florals to create some beautiful bouquets for you to take home and enjoy! 6:30pm-7:00pm
Cork Of The North - Tutored Wine Tasting
Taste through a selection of tip-top wines, with expert commentary from Cork of the North's head honcho Marc Hough.
Cork of the North's award winning wine tastings are relaxed and informal, and are just as entertaining as they are educational'. 7:30pm-8:00pm
ADVERTISEMENT
Italy Abroad - 'Extreme Italian wines" There isn't a universally accepted definition of extreme wines but these could be defined as "heroic" wines, wines obtained thanks to the fatigue, the sweat, the persistence of small, passionate winemakers, produced in little knows, geographically impervious areas, tiny patches of land retaken from the mountains, in between rocks, or the sea'.
Saturday 8 October 2pm-5pm and 6pm-9pm Cork and Canvas: Painting Workshop
Popup 'sip and paint' providers Cork and Canvas
Cork and Canvas will be bringing their paints and brushes for you to learn how to paint the perfect sunset whilst enjoying beautiful wines.
What could be better?
ADVERTISEMENT
2:30-3:00pm
Cork Of The North - 'Taste through a selection of tip-top wines, with expert commentary from Cork of the North's head honcho Marc Hough. Cork of the North's award-winning wine tastings are relaxed and informal, and are just as entertaining as they are educational'. 6:30pm-7:00pm
Italy Abroad - 'Shades of Montepulciano. Montepulciano is a fantastic grape, the dream grape of every winemaker, it has all it is needed to make great wines, still it is often the cheapest wine on the shelf; it lacks the reputation it deserves. The Montepulciano grape is grown in the centre of Italy and it is the main grape of the Montepulciano d'Abruzzo DOC and DOCG Colline Teramane, because of its characteristics it is used in many blends and appellations'.
Feature image - Supplied / The Manc Eats
News
Protestors interrupt Liz Truss' speech at Tory party conference

Danny Jones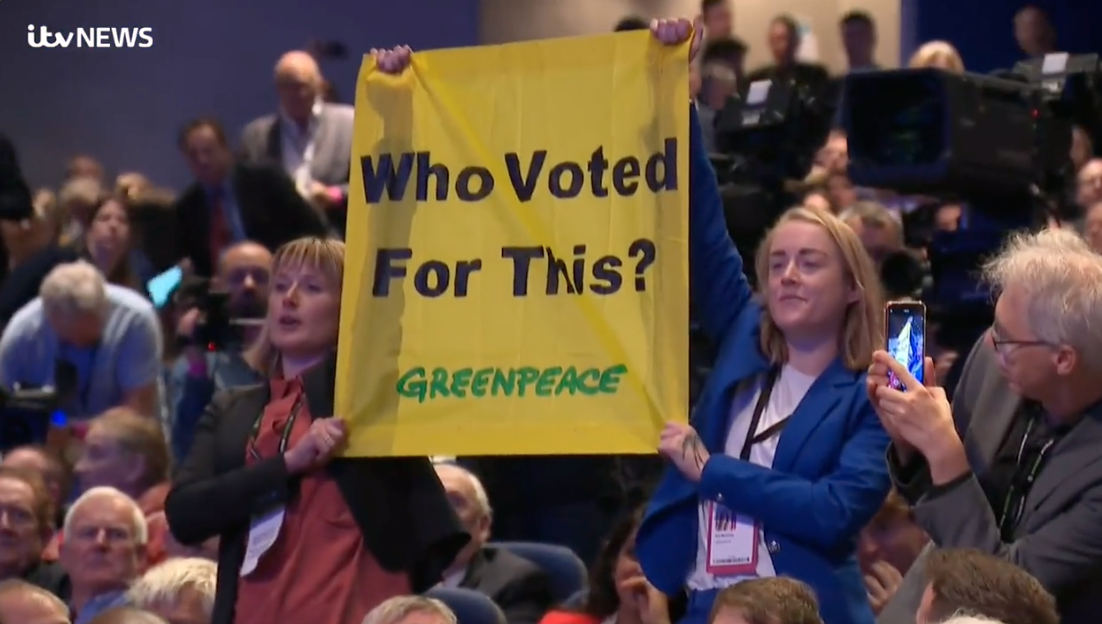 Two protestors who snuck into the Conservative Party Conference in Birmingham managed to interrupt Prime Minister Liz Truss' speech by shouting "who voted for this?" Derailing the PM's closing speech after just a couple of minutes, the two Greenpeace demonstrators held up signs asking the same question, citing issues like fracking and other environmental issues. As you can see, their comments are ultimately drowned out by the noise of Tory boos and chants of "out, out!".
They also produce a second sign after the first is ripped out of their hands by an attendee. Always bring a back up.
It is unknown under what pretence the protestors were able to infiltrate the conference's closing event in Birmingham but they both appeared to have official lanyards, one of which can be seen being ripped from the woman in blue's neck as she was quickly escorted from the premises. Nevertheless, they have received the support of many such as former Green Party leader Caroline Lucas who tweeted: "Great to see @greenpeace in Tory party conference asking who voted for this?
"They're right - nobody voted for more fracking, tearing up nature protections or the GBP in free fall. We need a general election now." She also went on to state that the PM "won't find it so easy to remove the huge number of opponents [to] her climate-wrecking, nature-destroying policies right across the country".
You can see the incident from another angle here as those in the audience continue to chant before giving Truss a standing ovation and shout "go on Liz!"
Disruption at Tory Party Conference as protestors disrupt Liz Truss' speech. The hall chants out out out, and Truss is rewarded with a standing ovation! pic.twitter.com/Yd5H1OWvdc
-- Nathaniel Ogunniyi (@NathanOgunniyi)
October 5, 2022
Read more:
The fledgling Prime Minister went on to joke: "Later on in my speech I'm going to talk about the anti-growth coalition. I think they arrived in the hall a bit too early".
Jokes aside, pressure has been growing on the Conservatives and Liz Truss ever since she took office, especially following Kwasi Kwarteng's controversial mini-budget. It was received so poorly, in fact, that they've already committed a number of U-turns on the likes of the proposed tax cuts -- something the Prime Minister insists she "absolutely no shame" about. Truss also ruffled a few feathers following her choice of entrance music:
It remains unclear whether the two individuals have been charged on any grounds following their disturbance.
For all the latest news, events and goings on in Greater Manchester, subscribe to The Manc newsletter HERE. Featured Image -- ITV News
News
A Manchester pizzeria is selling a giant 22? SPAM pizza with pineapple jam

Georgina Pellant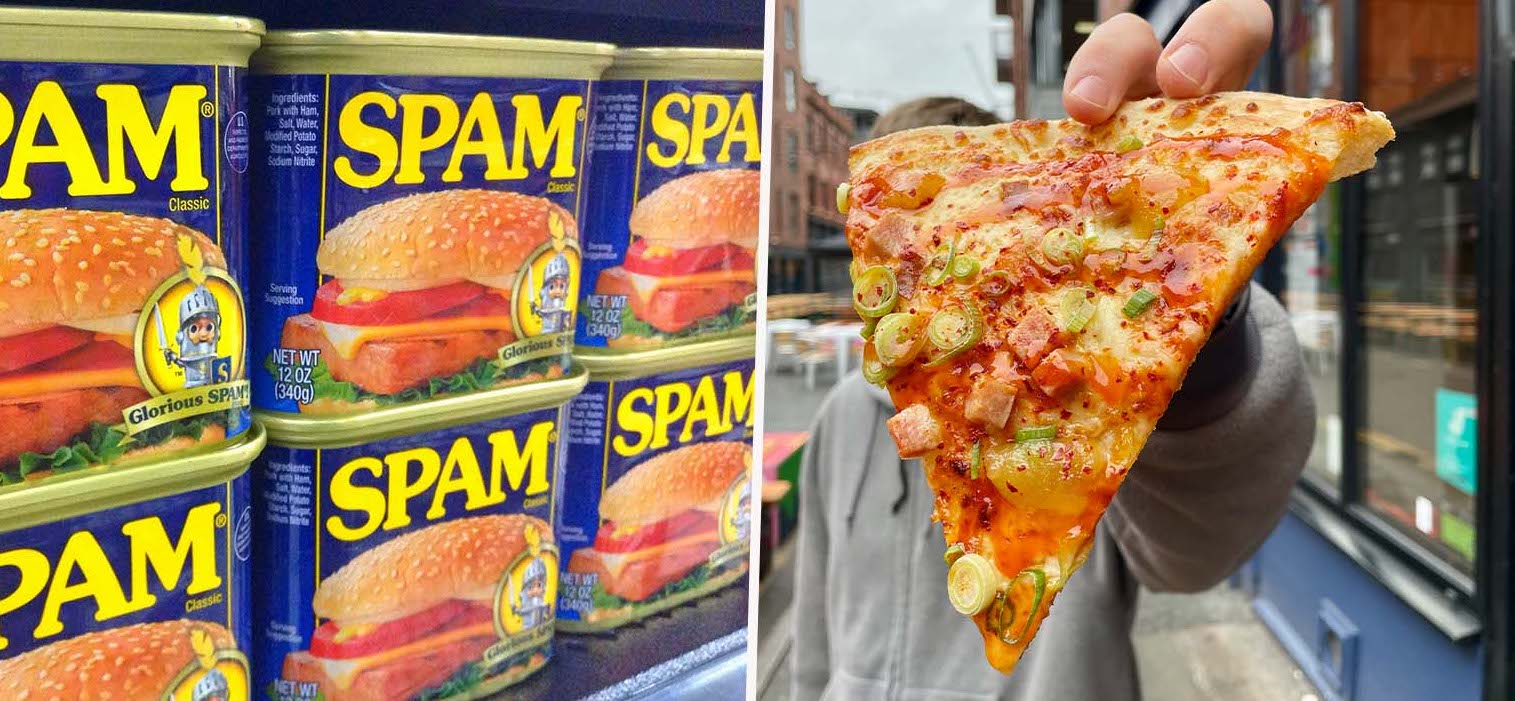 As if ham and pineapple on pizza wasn't controversial enough, a pizza joint in Manchester has just gone and made an even more outrageous version of the Hawaiian: using the 'wartime delicacy' Spam.
Combining tinned luncheon meat with smoked Lancashire cheese, two different types of Tabasco, and a special ginger and pineapple jam, it might sound unappealing but - having tried it - we can assure you it's actually rather elegant (you know, for a Spam pizza). Called the Honolulu Heatwave, it's the latest special to go on the menu at New York-style pizzeria Nell's which has three sites in the city - one at Common in the Northern Quarter, the second at Kampus near the Gay Village and a third at The Beagle in Chorlton.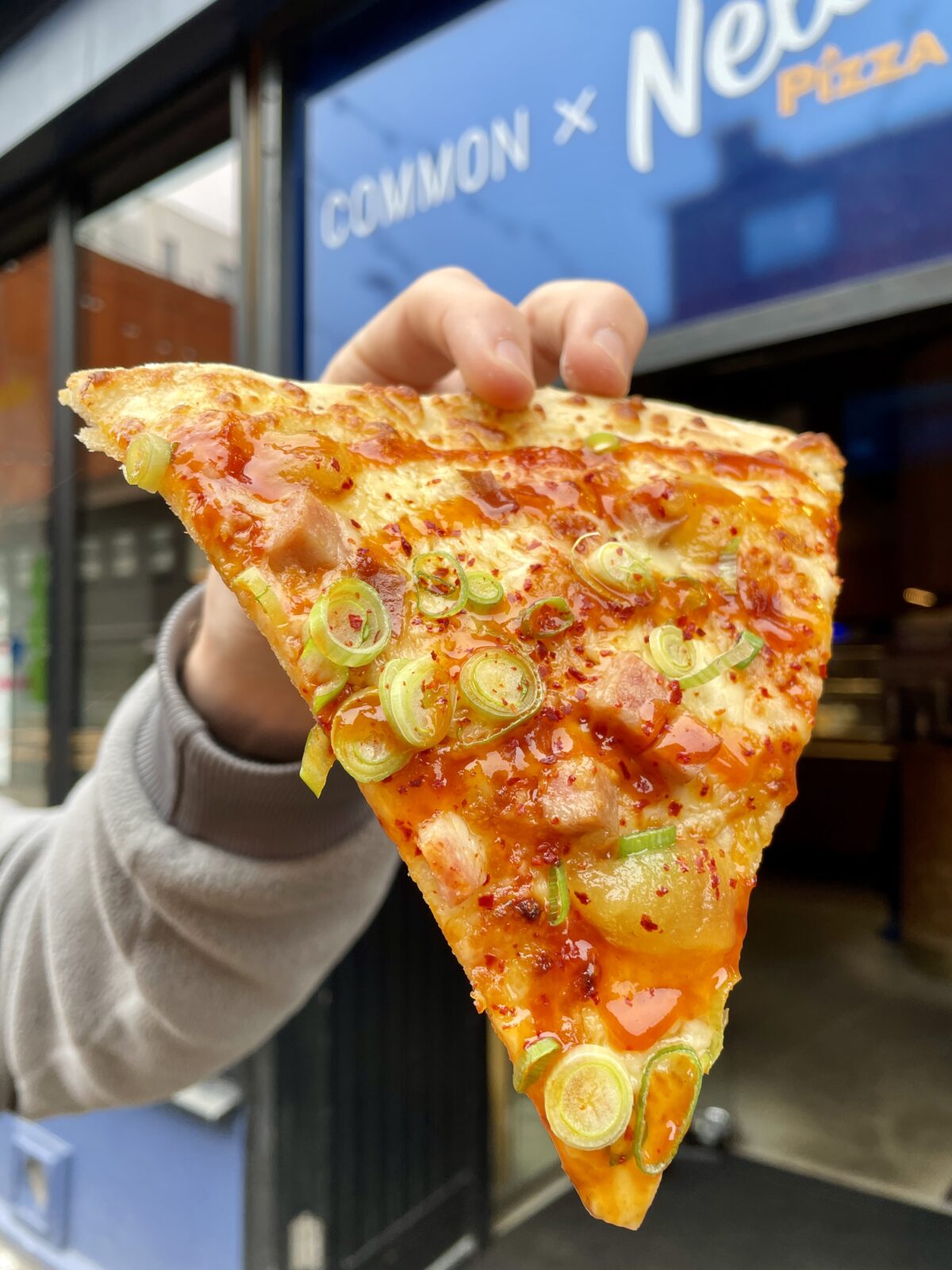 Image: The Manc Eats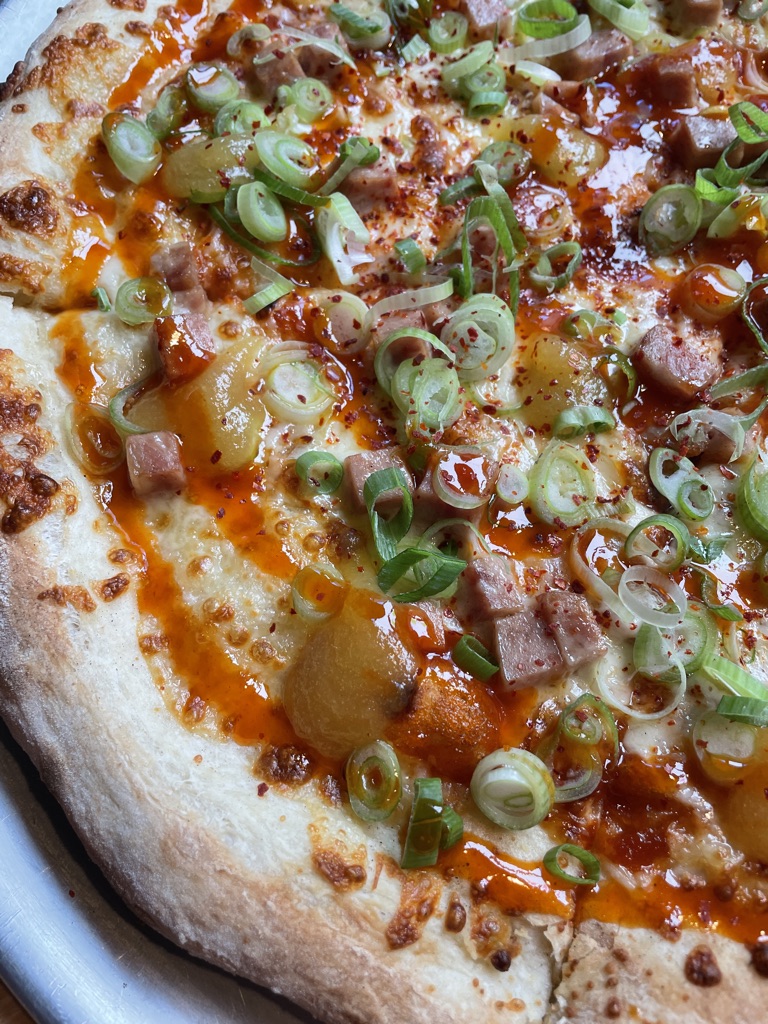 Image: The Manc Eats
Described as 'surfing in on a wave of canned sunshine', the new pizza comes drizzled in a mix of Tabasco Sriracha and Tabasco Sweet and Spicy, with a handful of freshly cut spring onions on top so you can at least pretend there's some sort of healthy glow-up going on. Available at all Nell's sites from Thursday 6 October for the next six weeks, it's set to be the last special of the year and will cost just GBP13 for a whole pie.
To celebrate the pizza's arrival, the team at Nell's is planning a party at their Kampus NY Pizza & Bar this Thursday 6 October, where one lucky customer will win GBP100 to spend on pizza and margaritas. Read more: The Michelin-trained chef running Manchester's one-man pizza pop-up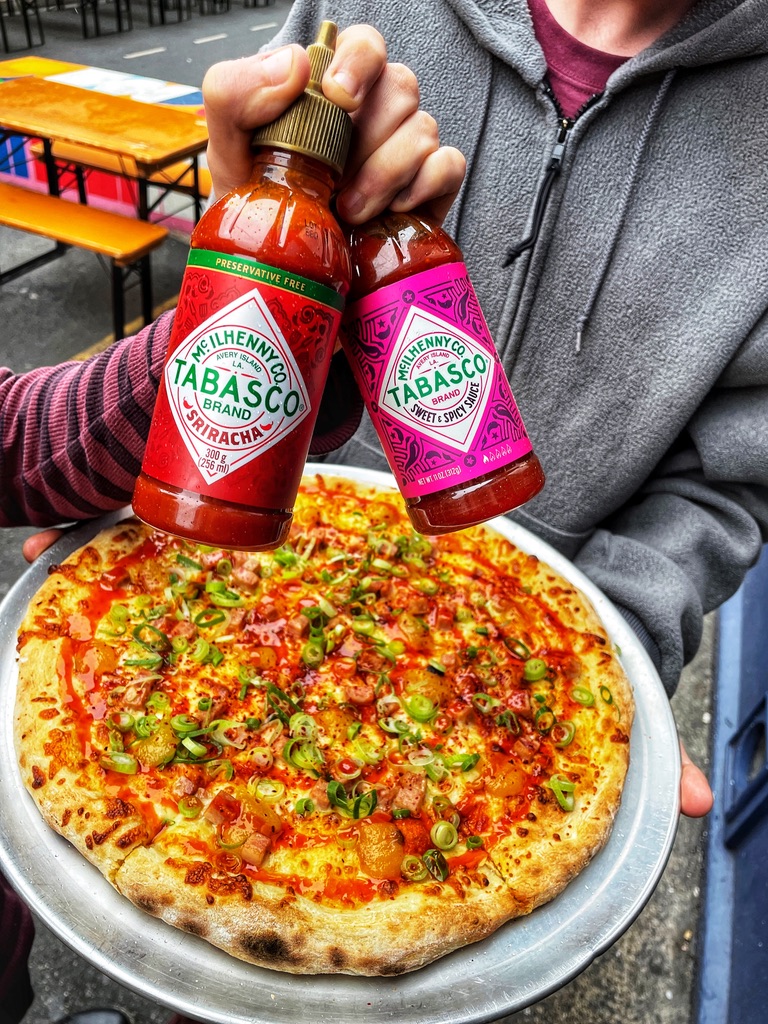 Image: The Manc Eats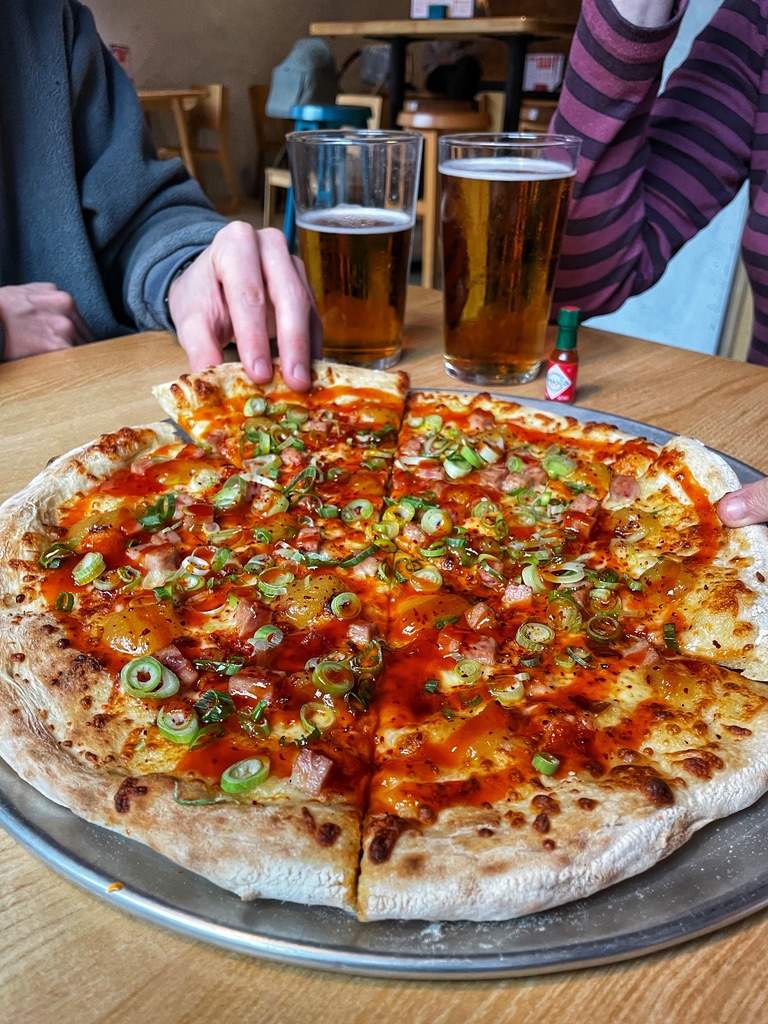 Image: The Manc Eats
All bookings made on the day will be entered into a prize draw, with the winner taking home a load of Tabasco merch and a Nell's gift card loaded with GBP100. The new pizza special replaces the McDoughNell's, last month's vegan homage to...well, you know who, and will stay on the menu until Sunday 20 November.
Nell's will also be giving away mini Tabasco bottles with every special order of Honolulu Heatwave throughout the month at Kampus, Common, and The Beagle.
Feature image - Flickr / The Manc Eats